Veilig en gezond handelen: ons streven naar «nul ongevallen»
Alle bedrijven van VINCI Energies wereldwijd, ongeacht hun activiteiten of locatie, delen dezelfde ambitie om ongevallen te voorkomen en de arbeidsomstandigheden te verbeteren. Zij betrekken hun management en al hun teams nauw bij het gemeenschappelijke doel van "zero accidents". Deze ambitie wordt uitgedragen in ons manifest 'Safety Excellence'.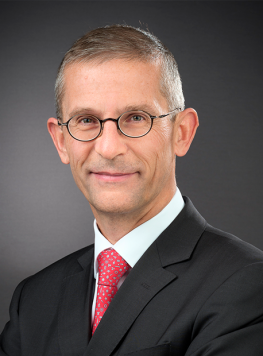 Wij weigeren arbeidsongevallen en beroepsziekten als onvermijdelijk te beschouwen en zijn ervan overtuigd dat iedereen een rol moet spelen in de preventie hiervan. Onze inzet voor de mentale gezondheid en veiligheid van onze medewerkers verenigt ons en illustreert de waarden van onze bedrijven.



CEO & Voorzitter van VINCI Energies
Bouwen aan een exellente veiligheidscultuur
Safety Excellence werd in 2017 geïntroduceerd om de juiste instelling en het juiste gedrag tegenover veiligheid te bevorderen en een excellente cultuur te creëren op het gebied van preventie, gezondheid en veiligheid op het werk. Deze cultuur is gebaseerd op procedures en werkinstructies die slaan op het gedrag van elk individu en op het correct handelen bij gevaar en onvoorziene gebeurtenissen op onze werven waarbij we durven stoppen en een stap terug nemen wanneer dat nodig is. "Kijken – Waarschuwen – Delen" betekent zich bewust zijn van risico's, letsels voorkomen en een dialoog durven aangaan. Dat gemeenschappelijk doel om zowel voor jezelf als voor anderen te zorgen op elke werf of kantoor creëert een dynamiek van respect en betrouwbaarheid en illustreert onze waarden.
Bewustmaking en opleiding
Talrijke acties dragen bij tot de ontwikkeling van een risicobewuste cultuur. Op de werven worden de werknemers systematisch verwelkomd om hen bewust te maken van de risico's die zij elke keer lopen en organiseren we veiligheidsbriefings vóór de aanvang van de werken of bij elke nieuwe taak. Ook brengt de directie regelmatig veiligheidsbezoeken.
Het doel van deze bezoeken is het aanzetten van een dialoog over de risicoperceptie en het juiste begrip en toepassing van procedures en instructies. Via de VINCI Energies Academy worden talrijke specifieke modules over gezondheid en veiligheid op het werk aan de werknemers aangeboden. Binnen onze business units wordt ook regelmatig gecommuniceerd om informatie uit te wisselen over ongevallen, gevaarlijke situaties en 'lessons learned'.
Een jaarlijks evenement rond veiligheid op het werk
De Safety Week
Om een betere bewustwording bij alle werknemers te bevorderen, een breder debat aan te moedigen en veiligheids- en gezondheidsproblemen op het werk aan te pakken, organiseert VINCI Energies een jaarlijkse "Safety Week". Een week lang vormen de medewerkers van alle business units in onze kantoren en op onze werven kleine groepen om dit gemeenschappelijke thema te bespreken.