ICT: in de kern van digitale transformatie
4G-netwerk, glasvezels, mobiele netwerkdekking, cloud computing en zoveel meer. Het antwoord op de toenemende vraag van particulieren, bedrijven en lokale overheden naar high performance telecommunicatie-infrastructuur en -diensten is doorslaggevend als we tegemoet willen komen aan één van de grootste uitdagingen van de samenleving: de digitale transformatie.
Vervoeg ons team!
Een carrière in de ICT sector?
Telecomoperatoren en service providers, bedrijven en de publieke sector focussen zich allemaal op eenzelfde uitdaging: de ontwikkeling van hun infrastructuur en digitale oplossingen. Dit verklaart de aanzienlijke investeringen die worden gedaan over de verschillende netwerken: het uitbreiden van de infrastructuur voor mobiele telefonie, integratie van netwerken voor bedrijven en lokale overheden, en de uitrol van glasvezel voor eindgebruikers.
Een markt in volle expansie voor VINCI Energies
Met het merk Axians biedt VINCI Energies haar klanten een diepgaande ICT-expertise en innovatieve oplossingen op maat: software-oplossingen, cloud en data center oplossingen, bedrijfsnetwerken en samenwerkingstoepassingen, telecommunicatie-infrastructuur, enz. Op deze manier biedt Axians een scala aan excellente schaalbare en duurzame IT-oplossingen en diensten voor bedrijven en de publieke sector.
Telefonie-infrastructuur, netwerk en datatransport, alsook data-opslag, servers, de ontwikkeling van software applicaties en IT-beveiliging zijn aan het aanbod toegevoegd. Axians positioneert zich in segmenten die een sterke groei kennen, zoals Internet of Things, de geconnecteerde stad of Industry 4.0 en bieden hiervoor zowel lokaal als internationaal de nodige oplossingen.
Axians is met een marktaandeel van meer dan 60% marktleider in België voor TETRA-communicatie en is Europees leider in 'on board' communicatiesystemen (Tetra & DMR) voor openbaar vervoer (RATP, STIB, SNCB, enz…).
Ontdek onze merk in de ICT sector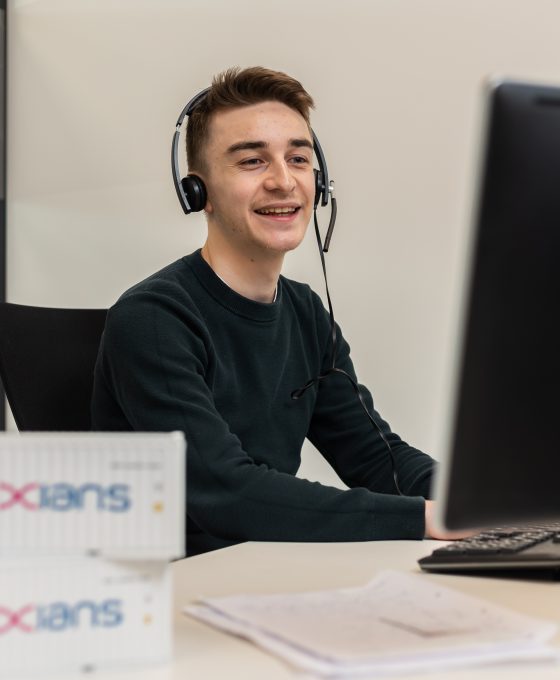 Axians
Axians
Een efficiëntere infrastructuur, een betere ervaring voor uw klanten door een innovatieve IoT-app, meer veiligheid voor uw data of betere audiovisuele hardware… Wij brainstormen met u mee en helpen u elke uitdaging aan te gaan, zodat u volledig bent uitgerust voor wat de toekomst brengt.
Ontdek onze expertise in de ICT sector