Infrastructure: at the heart of the energy transition
Energy needs and mobility continue to grow. Anticipating market trends, VINCI Energies is active across the entire "smart" industry: smart grids to smart cities, and provides global solutions to supply projects in electricity, transport infrastructure and urban facilities.
Join us !
A career in the infrastructure industry?
Our expertise in the field of infrastructure
World energy consumption is constantly on the rise. This increase in demand will require the development of new power generation, transmission and distribution infrastructure as a response. Inter-country connections and smart grids will need to be stepped up to optimise supply from infrastructure based on consumption. VINCI Energies works alongside its customers to offer them comprehensive services across the entire high, medium and low voltage electricity system "before the meter".
Demand for mobility-dedicated infrastructure is also very high due to demographic pressure, increased urbanisation and the public's concern about decreasing the impact human activity has on our environment. This situation requires constant upgrading and creation of equipment for urban and transport infrastructure (roads, public transport, airports and ports). This has also led to the development of tramways and clean transport systems in city centres.
Infrastructures: witness the expertise of VINCI Energies' business units
Faced with the growing demand for energy and the need to develop public and rail transport, among other areas VINCI Energies contributes in the following fields:
Construction, extension or revamping of substations for rail and electricity transport up to 400 kV, including engineering, procurement or as a turn-key project
Construction and revamping of high voltage power lines
Information and security systems dedicated to the road and railway infrastructure
Installation of catenary lines and poles for trams
Power supply, signaling and operating systems,
Specific solutions for tunnels (SIL Projects, maintenance, …) railways (substations, signaling, …) waterways (maintenance and exploitation).
Development, integration and maintenance of control systems used for the motor and actuator tests for the Ariane rockets.
On-site maintenance and exploitation support (24/7) for the image reception of Helios 2 satellite
Realization of special cabinets to test satellites and provide logistic solutions for airports (baggage handling systems)
Delivery of telecom solutions for safety and security services (fire brigade, police, …)
Delivery of integrated onboard radios for bus, tram and metro (Tetra, DMR technologies)
VINCI Energies combines its areas of expertise so that customers have a partner they can rely on for many types of projects. This is demonstrated in the solutions implemented by the VINCI Energies' brands, such as Omexom that offers an entire range of turnkey solutions for the "Power & Grid" sector, Cegelec that realizes the project management and technical support from design over engineering and implementation to commissioning and maintenance of multi-technical projects and TranzCom that has a large expertise and experience in delivering traction substations or telecom solutions to public transport companies (railroads, trams, metros).
Discover our brands within the infrastructure sector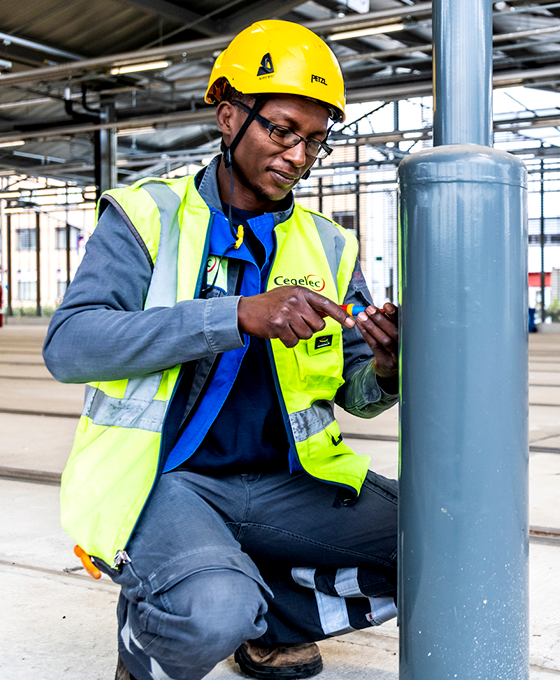 Cegelec
Cegelec
Cegelec provides advice and assistance for the planning, design, development, integration and maintenance of your infrastructure projects, next to all optimization methods.
Find out more about our expertise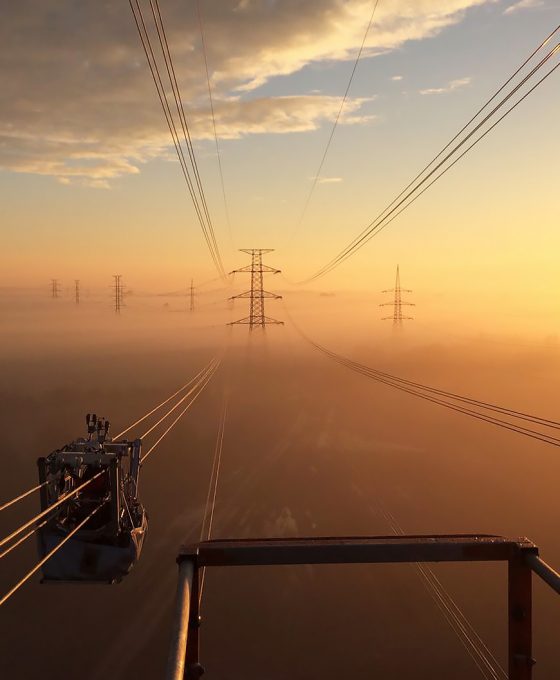 Omexom
Omexom
FROM TRANSMISSION TO DISTRIBUTION
Omexom offers an entire range of engineering, construction and maintenance services to its customers. As an integrator in the energy sector, Omexom supports them with complex project management and turnkey solutions.
Find out more about our expertise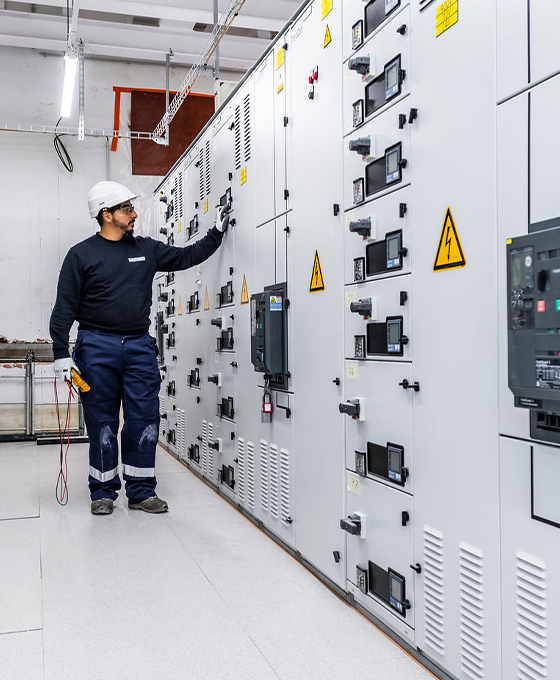 TranzCom
TranzCom
TranzCom is a integrator of electrical equipment that offers turn-key solutions. We serve the energy, power and utilities markets with a comprehensive range of products and solutions in the field of medium and low voltage. We provide state-of-the-art solutions and also propose cost-effective maintenance services that protect the long-term value of your equipment.
Find out more about our expertise