Building solutions : making buildings smarter and more sustainable
Design, construction, thermal renovation, operation of technical equipment, audiovisual solutions, maintenance and facility management: VINCI Energies provides global solutions to help customers benefit from less costly, more comfortable and safer buildings, integrating the regulatory requirements and the latest technical progress in smart buildings.
Join us !
A career in the field of building solutions?
Our expertise in Building Solutions
Buildings alone represent 40% of world energy consumption. The energy performance of buildings is thus a major energy and environmental challenge in the 21st century. Optimising energy consumption and improving the comfort, as well as the safety of occupants constitute the three main concerns of property managers today. Greater awareness comes with a greater need for technical facilities used in connection with new construction works and building renovation. This makes it possible to comply with applicable laws and regulations throughout the world, in the area of energy efficiency as well as safety.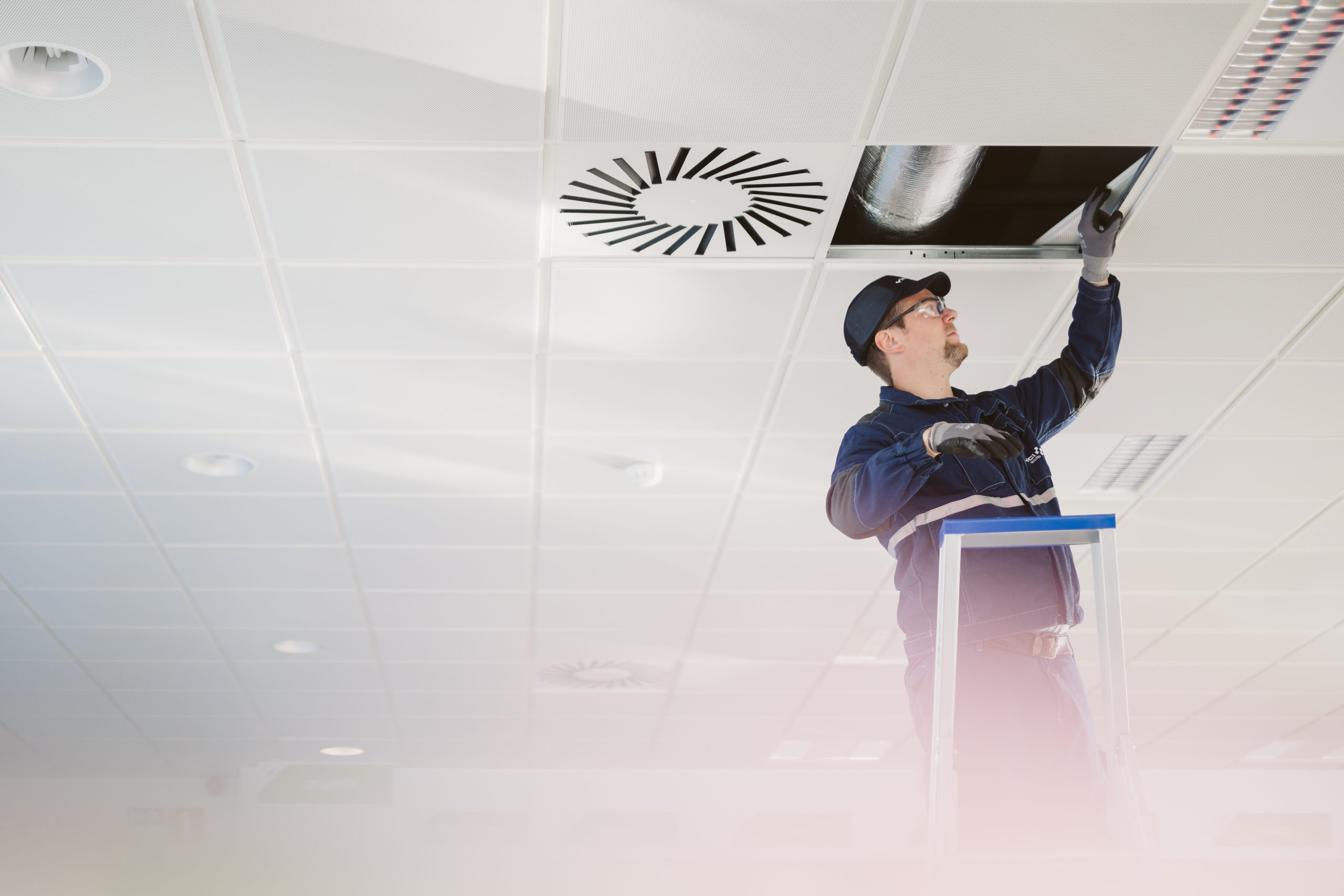 Building maintenance and operation the smart way
From energy networks to lighting, heating, climate control, plumbing, ventilation, safety, fire detection and protection, along with centralised building management systems: VINCI Energies has the right expertise customers need to provide them with "virtuous" buildings that comply with the energy certification procedures and labels. In this way VINCI Energies contributes to increasing the "green value" of buildings used in the service sector, which simultaneously enhances the value of real estate assets for property owners.
Cegelec, ITB and Hooyberghs HVAC have a considerable experience and expertise in HVAC, electrical, data and plumbing installations. In the current energy context they optimize the installation, taking energy consumption, maintenance cost and reliability into account.
Axians Audiovisual offers turnkey, fully integrated audiovisual solutions. Images and data are an integrated part of our modern communication for which Axians Audiovisual offers user-centered solutions.
VINCI Facilities provides facility management, technical maintenance and operation of buildings, with the digital model, to take care of buildings, occupants and the environment.
With VINCI Facilities, Cegelec, ITB, Axians Audiovisual and Hooyberghs HVAC, VINCI Energies has everything to meet the market requirements: design, build, operate and maintain the facilities of its customers over time, a true partner, and with the ability to support complex business in their entirety.
Discover our brands within the building solutions sector
Discover our other business lines